Welcome to Hog Heaven BBQ!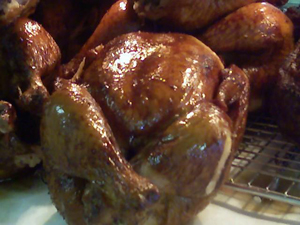 Hog Heaven BBQ cooks up some of the most enticing ribs and chicken in the South.  The St. Louis style ribs literally melt in your mouth.  Located in a mom and pop convenience store, Hog Heaven has proudly served the finest BBQ to the Jackson Metro area for the past 8 years.  
Contact us today for On-Site Cooking, Catering, and Whole Hog awesomeness!
Our reputation precedes us and we are known throughout the area as the best BBQ around.  Stop by today for our on-time service.  We stand as "The Best Little BBQ Store You Always Heard About".
Call us today for the best BBQ of your life!